What the hell, I'm getting married in like a week!? That is a scary thought! I've been busy packing e.t.c. today as we are leaving early tomorrow morning to begin the long road trip to sunny Scotland! It's about a 12 hour journey with a few stops thrown in.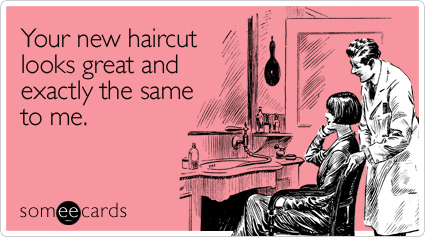 Everything seemed to start going wrong these last few weeks! I've had a complete nightmare with hairdresser issues; we had to find a replacement hairdresser for the big day as the booked one was going to charge £180 for three hair-ups! I've booked us in at a local salon who charge £25 each - much more reasonable! I was let down twice by my ex-mobile hairdresser for doing my highlights, so I managed to get myself booked in to one of the salons here on Wednesday. All was going well; we discussed what I wanted, picked the colour e.t.c. and then there was a problem... They didn't have enough colour in stock for my hair! They were extremely apologetic, especially when they learned it was meant for my wedding. I ended up getting a free cut and blow-dry (worth £33.50) and they also took down my details which they will be passing on to their boss who is responsible for ordering in the colour stock e.t.c. Not all bad, I guess. I was in such a panic, though, about getting my hair coloured but thankfully the salon I'm getting my bridal hair done at had an appointment for next Wednesday which I've booked! Let's all cross our fingers for a good result!
When the bags of sweets arrived (at my sister's house), the box had a hole in it and one bag was ripped open - possibly mice or something else...? Obviously we can't risk using them so we'll just have to forget about that certain sweet, which by the way just so happened to be the pink and white mice! The worrying issue is that the company the sweets come from only communicate via email but so far I have had no communication from them! It's been about two weeks since my first email and nothing... I think I've found a number for them though, so I'll try to sort that out over the weekend.
The suits are due to arrive tomorrow, so Dean and my Dad can try them on and hopefully they will be a good fit! I'm hoping to take my Mum and two sisters out to a local hotel for afternoon tea and we've decided to go out for a meal for the hen night as most of the attendees are working the next day and are unable to have a drink so an intoxicating tea party may not have been very exciting for them!
Any last minute wise words for me?
I'll try my best to publish a few posts each week while we're away. Remember you can follow me on Instagram (bouncingcupcakes89) for regular updates!