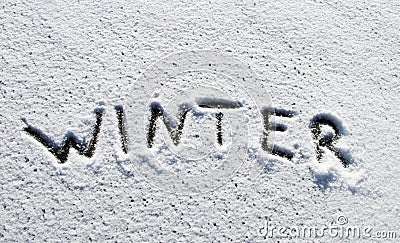 (image found on Google)



Hi guys! This is actually the first Tag post I've done as no-one ever tags me (hint, hint!). Kimberley over at Kimberley's Beauty Blog invited everyone to take part in this tag, so I thought I'd do just that!



THE RULES:
Share 12 random facts about yourself.
Answer the 12 questions.
List 12 bloggers you want to do the tag. They can be anyone you want.
Let the bloggers know you nominated them.
12 RANDOM FACTS ABOUT ME:
1. I can't stand bad grammar! One particular example is people saying they've "brought" something instead of "bought" something; so irritating! Another one is people spelling "drawers" as "draws"!
2. I'm Scottish and proud. I was born and lived in Aberdeenshire, Scotland up until August 2009 when Dean and I moved down to Dorset, where Dean previously lived.
3. Dean and I actually met online, via MySpace and lived over 600 miles apart! We've been together for nearly 8 years and are planning our wedding for next year (see? online/long distance relationships can work out!).
4. I have two beautiful nieces and another niece or nephew on the way! I really miss them and try to spend as much time as possible with them when we visit.
5. Dean and I went on our first ever cruise earlier this year in May. We sailed with Royal Caribbean on Independence of The Seas. We traveled through the beautiful, breath-taking Norwegian Fjords. It was an amazing experience and we're already planning our next cruise as our honeymoon next year! Although it can be an expensive holiday option, I'd highly recommend saving up and trying it out; you won't regret it!
6. We currently don't have any pets, but once we have a bigger place with a large garden, we'd love to get a dog! I would love a Cocker Spaniel or Newfoundland. Actually, one of each would be better!
7. I have four piercings; ear lobes, left ear
cartilage and right nostril.
8. I'm actually quite a shy individual and don't really like large social gatherings.
9. I love chocolate. Like, actually love it.
10. I say I like to try new things when it comes to food, but usually I just tend to stick to what I know I like!
11. My favourite meat is chicken, closely followed by pork. Believe it or not, until a few years ago I rarely ate red meat at all!
12. My favourite comfort food is my homemade macaroni cheese!

THE QUESTIONS:
What are your favourite things about Winter?
Primarily, the fashion! I absolutely love dressing for Autumn and Winter. Knitwear is one of my greatest loves. And scarves; I love scarves. I also love lighting lots of candles and snuggling up with a faux fur throw on the sofa. I love snow. Snow makes for the best scenery and photos. Comfort food is also another thing. I've been cooking up batches of soup recently. Celery soup and carrot & coriander soup have been made so far. Both scrumptious if I do say so myself!
What is your favourite Winter outfit?
A thick-knit jumper, skinny jeans and boots.
Accessorising
with a gorgeous scarf (in leopard print, of course) and lovely handbag. And not forgetting a nice, fitted Winter coat.
What is your favourite Winter food?
Homemade soups and roast dinners.
Favourite Winter drink?
A lovely hot chocolate with marshmallows and whipped cream.
What is your dream way to spend a Winter's day?
Snuggled up and cosy inside with a hot chocolate, watching a festive film!
How do you like to do your make-up in the Winter?
I don't tend to change it much for different seasons, but I have purchased a new lipstick in a darker red colour for this season.
What are you hoping Santa brings you?
Scented candles, slipper boots and lots of lovely toiletries!
What are the first three things that remind you of Winter?
The reduced hours of daylight, snow and Christmas songs.
What is your favourite Winter song?
I really can't choose just one! A few of my favourites are, "Walking in a Winter Wonderland", "I Wish it Could Be Christmas Every Day" and "Fairy tale of New York".
What is your favourite Winter memory?
All the Christmas days spent with the family when we were younger, and not being able to get to sleep on Christmas Eve!
What is your favourite Winter scent?
I'm not that keen on
cinnamon and spice scents, but I love smelling the Christmas dinner cooking and I love candles with berry and sweet scents.
Finish this sentence... If I could have one wish this Christmas it would be...
For everyone to be happy and healthy!

This tag is open to all who wish to participate, but I tag:
Rosanna @ SilverBrogues
Liz @ What Liz Loves
Trea @ Treasures n Pleasures
Alexa @ One Beauty Blogger
Mary & Rose @ Strikeapose
Naomi @ Pennies For A Pound
Piniel @ PinsPlace
Charlotte @ Makeup by Candlelight
Lizzie @ Head-Full-Of-Flowers
Rosie @ Every Word Handwritten
Katie @ Katie's World of Beauty
Helen @ Fragile Bird

I really enjoyed taking part in this tag, so please comment below if you take part as I'd love to read everyone's answers!